Hi, welcome to my site. Please have a look around. On it you'll find out a bit about me, my courses and projects. Feel free to listen to my voicereel and if you want to hear more just head over to 'the voice' page. Hope you find what you're looking for.

Get to the heart of your script, find the story, and bring it to life - fast
How soon do you need that voice over?
Do you need someone to quickly breath life into your Film, TV or Radio script, cartoon characters or narration? Then let's talk.
I've worked on promos, radio plays and exhibits for a variety of clients ranging from XFM to the Museum of London, Harrods and Hamleys.
I'm known for my professional approach, creativity and ability to take direction, which means that I can get to the heart of your script, find the story, and bring it to life - fast.
What makes me happy is when I leave a client feeling they've made the right choice and got the best results.
Norman is a confident, engaging and compelling communicator with 25 years experience of using his rich distinctive voice to quickly breath life into the written word. Think Norman's fresh, warm rich, tones are perfect for creating engaging and compelling voiceovers for your latest project, then Let's talk.
Why did you go into voice overs?
My voice has always played a big part in everything I do, whether it's acting, singing or storytelling. When a friend of mine, who makes her living as a voiceover artist, said there was always a need for fresh new voices I thought it would be something I'd enjoy.
How did you get started?
I had done some voice over work before. When I decided to go for it professionally I took some voiceover workshops and found that because of my acting background, my ability to take direction was a plus. That's where my passion for storytelling, writing and improvisation came in handy.
What's the best thing about being a voiceover artist?
The variety. The beauty of voiceover work is that I'm able to use my own voice in a natural conversational way for commercials and narration. But because it's all about the voice I'm not limited by my age, height or anything else. The phrase 'Good face for radio' comes to mind. Plus Voice over work suits the way I work - I like to get to the heart of a script - find the story - and bring it to life - fast.
Suitable for: Audiobooks, Commercials, Animation, Comedy, Drama, Gams, Documentary, Narration.

Popular casting workshops in the heart of London's Theatreland. For busy professionals and curious beginners.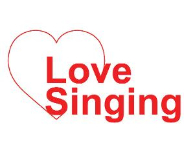 Popular singing workshops in the heart of London's Theatreland. For busy professionals and curious beginners
Alibi Continuity -Luther.mp3
Swaziland Documentary clip.mp3
Would you like to improve your singing voice