I am a visual and performing artist with extensive

experience in theatre, radio and film.
Artistic Director - Seven Winds CIC
Creativity with a Purpose
Seven Winds brings together a diverse network of creative thinkers, filmmakers, teachers, and community leaders. Seven Winds creative programmes are focal points for change in aspirations and skills, which equip people with the tools they need to live happy, fulfilling lives and enable them to make a positive contribution to their community.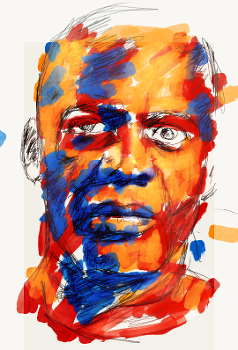 The Return is an immersive storytelling experience. It combines traditional Afro-Caribbean storytelling with digital media, virtual reality and gaming.
The Return tells the story of a leader's quest for wisdom. Lando tricks King Harthumn into going on a quest for wisdom. Harthumn's odyssey takes him into the darkest regions of his soul and psyche. Hartumn's odyssey also leaves a power vacuum, which plunges the kingdom into civil war. Lando is the only person who can restore order. The question is, does he want to do so?
Examples of work in film & radio