Your perfect guide to getting work as a performer
Are you confused and frustrated by the casting process?
What would you give to find out what it takes to have a successful career in musical theatre, TV, radio or film?
As you know, success is down to a combination of things you can control and things you cannot. As well as your talent, it requires the skill and confidence to showcase yourself at your best, on demand. It takes the determination to keep going when others would give up. You'll also need industry knowledge and connections, an understanding of the casting process and luck.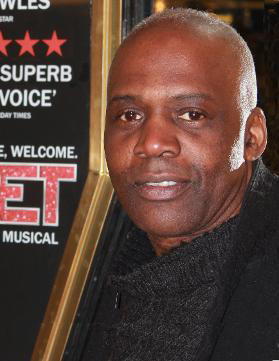 I developed the Audition Success programme in response to demand from my singing pupils.

Once they had discovered - or rediscovered - their love for performing, some wanted to take it further. I've really enjoyed helping actors, singers and dancers go up for and land roles in films and West End productions. I'd like to do the same for you.
Having experienced the casting process from both sides, I've gained a certain insight into what it takes to make the right impression at auditions and walk away with the part.

Knowing what it feels like to be waiting in the wings for your shout can be a terrifying experience. And as a director, I know what it is like to sit through days, weeks or months of waiting for the right person to appear in front of me and make my day.

I've seen how just a couple of simple choices can make the difference between wasting your bus fare or becoming a West End star.



"The confidence I gained gave me the courage to go up for my first major casting and I wasn't nervous at the audition" Gary Bland, Actor, Singer
How would it feel like to be guided and supported
before, during and after
the casting process?
The workshops and background material in this programme have been developed out of performer's needs. Actors, singers and dancers who have needed help in creating a rewarding and sustainable career in a very tough industry.

Audition Success
A step-by-step guide packed with practical advice, insider tips and secrets on how to stay physically, emotionally and financially resourced doing the thing you love.
Stay ahead of the game in an ever-changing casting

environment
Know what casting directors are looking for
Know what to do, and not do, in an audition so that you make the right impression.
Build the right profile and make yourself more attractive to agents, directors and producers
Make the right impression to the right people at the right time
Do You Love Performing but Hate Auditions?
Join the club!
The problem is auditions are the only route to your next big break.
The good news is there is a right way to approach the casting process.
An approach that will see you increase your chances of

getting in front of the right people at the right time, p

roviding confidence and support where you need it.
Find out how the tried and tested techniques used by successful West End performers can work for you
7 Top Tips for Audition Success
To receive your free copy of 7 tips for Audition Success pop your details in below
" A superb voice... 'Perfectly Marvellous' ...you have to be impressed."
- Sunday Times
The Audition Success programme cuts through all the conflicting advice that's out there and will help you write your own personal success story, so you'll know what to focus on - and what to ignore - for now.
The programme helps you make the most of your talent whether you are a professional or beginner looking to take your skills to the next level.
It gives you the support when needed
to changing agendas of call backs and rehearsals.
It is designed to give you your best route to your dream career.
Are you ready to change your life for the good? Then sign up!
IS AUDITION SUCCESS FOR YOU?
If you are:
New to the business and want to make to best

start.
Someone who needs to give your current career a

boost

.
In need of help and support to stay motivated in the business you love.
An actor, singer or dancer ready to make your mark.
THEN THIS IS FOR YOU!
One-to-One or Group Workshops.
Decide What's Best For You
Workshops in Central and North London
Find out now about availability.